Discover How You Can Achieve Success After Success By Perceiving Anything Anywhere In Space And Time Within The Screen Of Your Own Inner Mind And Become A Master At Powerfully Influencing And Manifesting Your Reality To Have The Life You Desire And Deserve
What was once only achieved after a lifetime of training by advanced Yoga and Zen masters, can now be easily attained by you with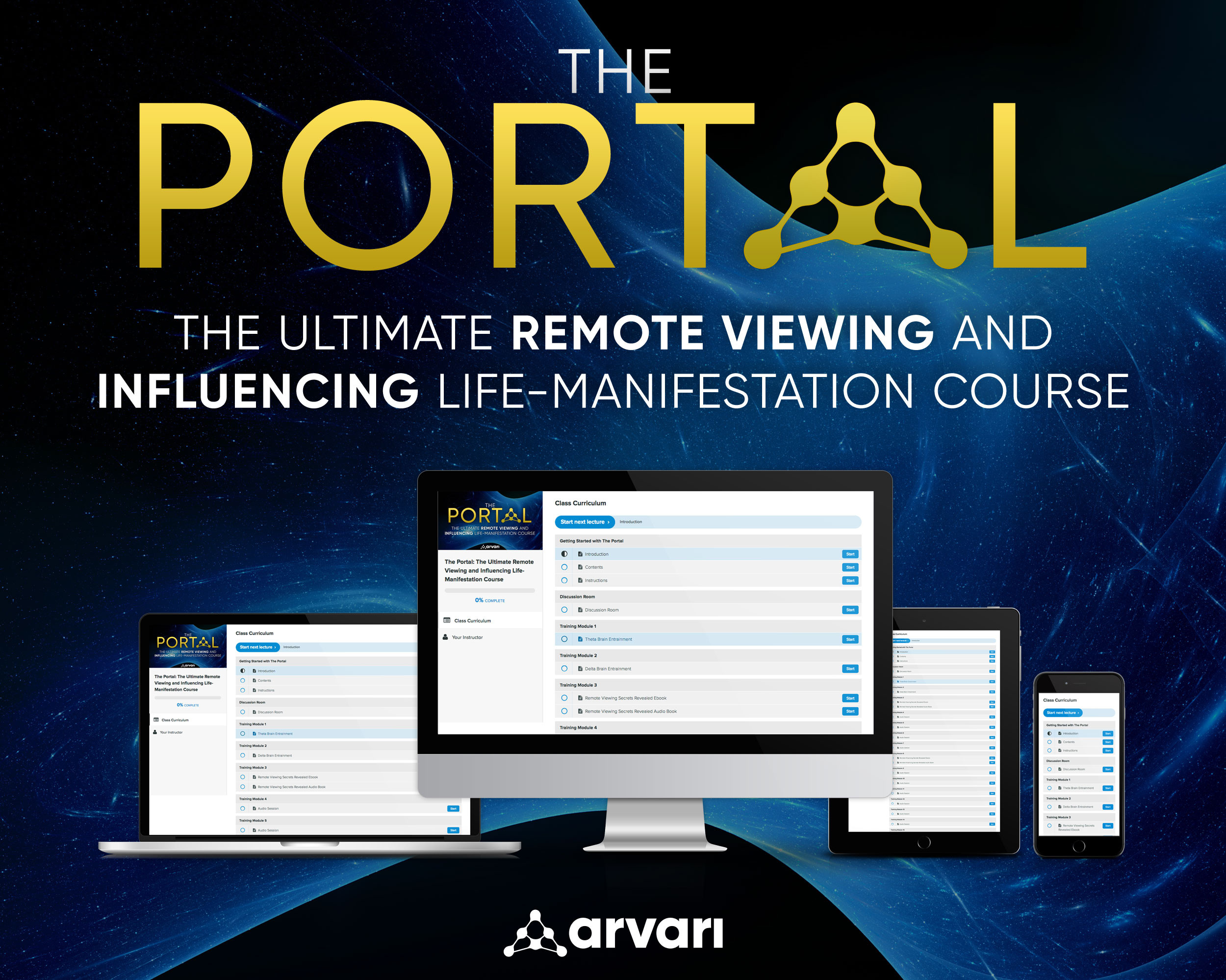 The Portal Training Course offers a comprehensive set of knowledge and techniques that will permit you to explore wide realms of your inner mind and will train you to develop your natural capability of Remote Viewing and Remote Influencing.
Remote Viewing is the ability to perceive, through a projection of heightened consciousness, both animate and inanimate objects, people, and events, distant in time and/or space.
Arvari (The Academy of Remote Viewing and Remote Influencing) introduced the term "Remote Influencing" in 1997. Remote Influencing is an original and unique technology which powerfully allows you to influence thoughts and consensual reality by mind-power and inner energy alone.
We were also the first to reveal the link between the Deep Theta (4.5Hz.) brainwave state of mind and the ability to access the Universal Mind (Delta state). We also were the first to train students using our training courses to enter the Delta State rapidly and remain fully conscious in that state of mind. This allows you to deeply influence thought and reality.
The Portal Training Course openly reveals the jealously guarded core secrets of old mystery schools, stripped of superfluous rituals, and blends them with the latest advances in mind research, quantum physics, and neurobiology, into a comprehensive course. In it you will be given the knowledge and will experience the ancient key of "One" finally made manifest, so that you can enter the "inner Kingdom" where you can crystallize any dream into reality. These manifestation techniques are effortlessly learned and integrated just by listening to The Portal Training Course's audio sessions.

Beyond Remote Viewing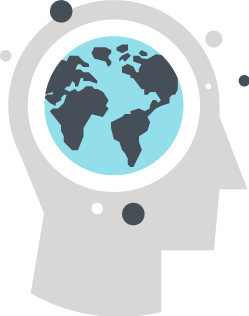 Perceive anything, anywhere, in space and time using potent techniques that go powerfully beyond current Western and Eastern intelligence agencies' espionage methods. The Portal Training Course uniquely enhances the standard militaristic protocols by applying ancient spiritual secrets into its trainings.
This is a revolutionary methodology as compared to classical psychological and meditation protocols. These systems which use the bridge of biological relaxation often coupled with complex breathing, posture, or chanting rituals, tend to keep one's concentration away from the awareness of becoming pure thought. In effect they often fail to achieve the necessary shift in concentration to attain the sensation of being pure consciousness.
In contrast, The Portal Training Course makes it easy for you to achieve Remote Viewing success by rapidly shifting your mental concentration away from your body and bodily sensations, toward a one-track hyperconscious focus upon your thought processes. Your sensation of being embodied disappears quickly and you then have full access to the infinite powers of your mind.
Beyond Remote Influencing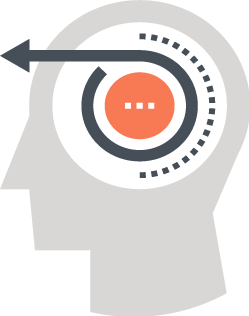 The Portal Training Course guides you through healing and empowering techniques to access incredibly high levels of Creative energy to manifest your desires based upon your thoughts. These powerful methods teach you to rediscover your wonderful powers within and learn how to use them to influence your reality to be surrounded by serenity, prosperity, health, and happiness.
Your creative potential is unlocked, freed from negative trappings of your past, freed from limiting perceptions of your reality, and freed from the fear – based confines of mass-consciousness; your creative energy is activated by understanding your real nature and reconnecting to your Higher Self; and your creative power is amplified by accessing powerful inner realms previously available only to mystery school scholars.

The Original Remote Influencing System
The Academy of Remote Viewing and Remote Influencing (ARVARI) introduced the term "Remote Influencing" in 1997 and released our first revolutionary Remote Viewing course to the world in 1997 and our Remote Influencing Thought and Reality (Manifesting) in 2002.
Many "manifestation" courses and concepts started to flood the "new age" market. Most are just subsets of our original courses first released in 1997, and many are of dubious quality in results and sincerity in claims. Few are "original works."
Meet Your Instructor: Gerald O'Donnell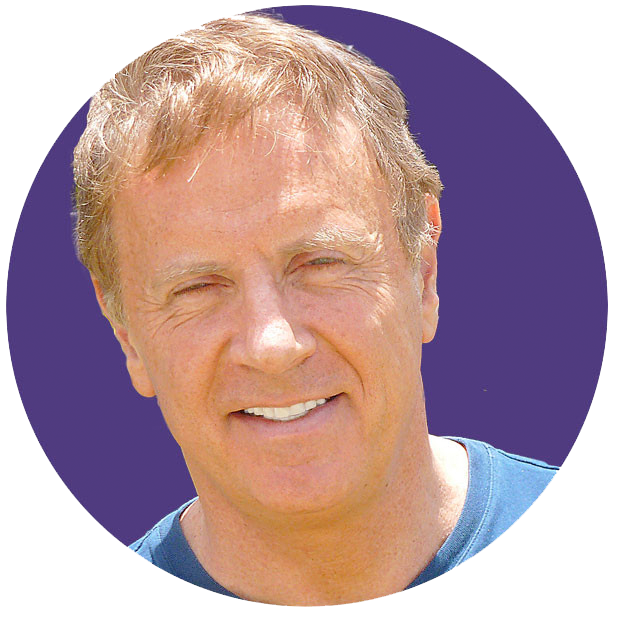 Gerald O'Donnell, the creator of The Portal Training Course and founder of Arvari, expertly inspires and guides students with his gentle and commanding voice through meditations and exercises that allow you to develop these abilities. His soothing voice also narrates the Ebook and other expositions illuminating understandings of how powerful our thoughts truly are, how the preprogrammed Lattice of Creation, alias Matrix, operates, and how we have the ability to rise above the low-hum vibrations to connect with the Source and co-create a positive world for us all to enjoy.
No Prior Training Is Needed
The Portal Training Course is unique in that it teaches you the easily attainable state of mind focused upon the level of the Universal Mind (undifferentiated knowing).
You will be taught to locate your awareness at the brain level of deep Theta (border of Delta) and operate a sort of "mental dance" concentrating attention in a passive-receiving state on the data originating from the Universal Mind and questioning from an active state while avoiding being sucked in by the powerful pole of attraction to the higher Delta level associated with sleep and somnambulistic unconsciousness.
The Portal Training Course will also teach you how to access levels of your deep unconscious vibratory self (Delta level of Mind: usual deep sleep, and beyond), while remaining in a conscious full aware awake state, that then allows you to easily mold reality to your highest and best wishes. You will basically be able to have "the matrix reloaded" to your desires.

Other techniques such as Associational Remote Viewing are taught in order to permit you to predict in advance the accuracy of a future forecast.
You can investigate your probable future, especially targeting a proximate time frame and then make decisions accordingly.
This method has been successfully applied to predict with a remarkable degree of accuracy the proximate directions and amplitudes of moves of financial markets and other financial instruments.